The Beginning of the Titanic
As competition rose between the White Star Line and the Cunard, a British firm with ships considered to be sophisticated and luxurious of their time, the Royal Mail Steamer Titanic was built due to the intense competition between the shipping lines. The Cunard shipping line built the Mauretania and begun its service in 1907 and since then, it held the record for the fastest transatlantic crossing for 22 years. The Lusitania ship was also owned by the Cunard shipping line and it boasted its majestic interior but met its end on May 7, 1915 due to a German U-boat that killed 1,200 people on board. This caused the United States to enter the Great War.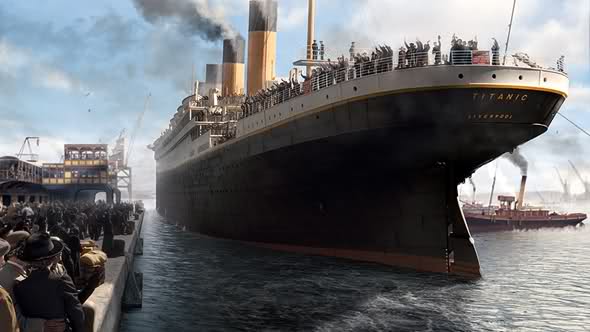 In the same year that Cunard announced its liners, J. Bruce Ismay, the chief executive of White Star, had a discussion about his plans for the construction of three large ships with William J. Pirrie, the chairman of Harland and Wolff shipbuilding company. Together, they would create the new "Olympic" class of liners that would be 882 feet in length and 92.5 feet at the broadest. This would make a ship the largest of their time. The Harland and Wolff began with the construction of the second of these ships in March 1909 and continued until the spring of 1911. This ship would be known as the Titanic.
Titanic made its way into the River Lagan in Belfast on May 31, 1911. When the launching took place, 100,000 people attended. The ship's hull was towed to a dock and this will be where thousands of workers would build the decks, design her lavish interiors, and install the 29 giant broilers needed to power her two man steam engines.