The Spongebob Squarepants Movie
Main Casts: Tom Kenny, Stephen Hillenburg, Scarlett Johansson, Alec Baldwin, Bill Faggerbakke, Clancy Brown, Derek Drymon, Rodger Bumpass, Jeffrey Tambor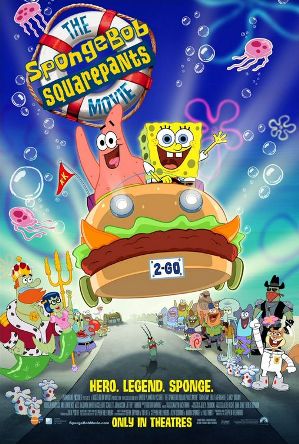 Spongebob Squarepants and his bestfriend, Patrick Star, embark on an unforgettable adventure that requires a "real man" to do it. They will face monsters from the deep ocean and from the surface at Shell City, watch themselves turn into men as commanded by the Royal Princess Mindy, get a ride back home from David Hasselhoff, and save Bikini Bottom through Rock 'n Roll.
The movie came out with a great animation and with a timeless comedy. The storyline was good because it has a different storyline compared to the episodes its television series. The movie works great for the general audience. I would rate the movie with an 8.5/10.
Family Guy
Main Casts: Seth MacFarlane, Mila Kunis, Alex Borstein, Seth Green, Mike Henry, Patrick Warburton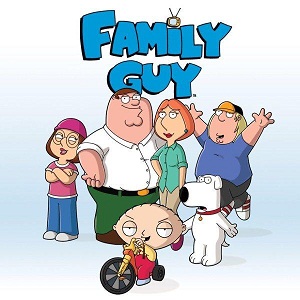 A family from Rhode Island faces different weird scenarioes everyday. With a stupid dad, a normal mom, an awkward teen daughter, a gigantic son that has the same brain as a three-year old, and a homicidal baby, everyday scenarios in Rhode Island will get unexpected, but best, results from this "normal" family.
This television series has a type of comedy that will fit a certain audience, mainly young adults and above. The show has different scenarios for every episodes and has a different set of humor accompanying it. This movie is not recommended for everyone, especially for kids. I would rate this show with a 9/10.